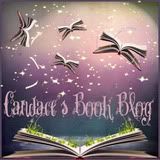 Today we are lucky enough to have Keary Taylor on the blog for an interview and giveaway. This is a different sort of interview because you can find the first part of the interview at
Candace's Book Blog
with a giveaway and the rest of it right here with another giveaway. That's right, you have two chances to win! Find the first half
HERE
.
Family is extremely important in
What I Didn't Say
, and in so many YA books these days family is conveniently missing in much of it. For that reason it stands out to me and gave me a warm fuzzy feeling as we all want a family like Jakes. Did you grow up in a family like that? Do you think authors should try to make a point of including family more often in books?
You know, every book is different and you have to use different elements to make your characters into the people they are. I do wish there were more functional families in YA because it is so often missing. I did come from a great family. I have 4 little sisters and some wonderful parents. Jake's family was actually largely based on my husband's family. He was the middle of seven children and it is a big, crazy but loving family!
As an author who did everything on your own what is your first bit of advice to authors wanting to self-publish their work?
Do your research into how to properly format. Get a good cover because people WILL judge you on your cover alone. Be prepared to work. A LOT. And you can't go into it for the money or you will be very disappointed. It may come eventually, but it takes time.
What has been the most difficult part of the writing and publishing process for you?
I think everything is difficult, lol! In the beginning it was just learning everything about the publishing process. I knew NOTHING. Now it's trying to manage my time. There is always so much to do. There's email to keep up on, there is marketing, there is writing, there is reading. It is endless.
Which of your books was the easiest for you to write? The hardest?
I would say EDEN was the easiest. It came out so easily and so quickly. The characters were just so real to me. The hardest was FORSAKEN, book two in my FALL OF ANGELS series. I was nearly done with it when I realized I hated the whole first 2/3 of it. So I scrapped it and started it over.
Do you have a favorite character?
Of my own characters? Oh man, that's like asking which of my children is my favorite!
If you could travel to anywhere in the world at any time in the past, present or future, when and where would you go, and why?
Such a broad question. I'll stick with the past. I would LOVE to visit ancient Egypt. I used to be obsessed with it as a young teenager. I actually got this book and started teaching myself how to read hieroglyphics. Someday I would love to write a book with Egyptian mythology.
What are 3 indie/self-published authors that you highly recommend?
Jenni Merritt, Nikki Jefford, and Samantha Young. They are all very good friends and are all incredibly talented!
The Giveaway:
One paperback copy of What I Didn't Say provided by the fabulous Keary Taylor.
Open to US only.
Must be 13 or older.
Ends 9/13/12
Enter by filling out the rafflecopter below.
a Rafflecopter giveaway