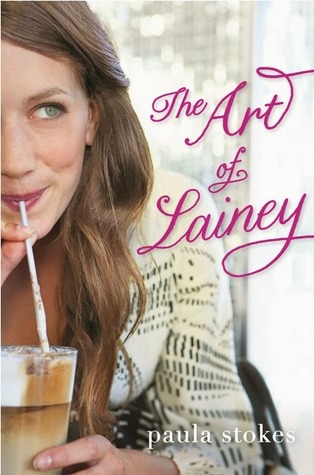 Published by
Harper
on May 20th, 2014
Pages: 384
Format: ARC
Soccer star Lainey Mitchell is gearing up to spend an epic summer with her amazing boyfriend, Jason, when he suddenly breaks up with her—no reasons, no warning, and in public no less! Lainey is more than crushed, but with help from her friend Bianca, she resolves to do whatever it takes to get Jason back.
And that's when the girls stumble across a copy of The Art of War. With just one glance, they're sure they can use the book to lure Jason back into Lainey's arms. So Lainey channels her inner warlord, recruiting spies to gather intel and persuading her coworker Micah to pose as her new boyfriend to make Jason jealous. After a few "dates", it looks like her plan is going to work! But now her relationship with Micah is starting to feel like more than just a game.
What's a girl to do when what she wants is totally different from what she needs? How do you figure out the person you're meant to be with, if you're still figuring out the person you're meant to be?
The Art of Lainey is a light summery read that still holds some depth within the characters and the situations they have to go through.
Characters~ Lainey is a character that I had to grow to like and I would say that's probably pretty intentional. She has some growth to go through before she really gets to a place where we can really love her. She has to realize a lot of things and come to terms with how she's changed. Fortunately she's a good person and while maybe a bit blind to some things initially, she slowly opens up to different people and new situations. Even though she's not the most likable person at the start, I never felt that strong feeling of dislike. I just saw that she was a bit naive and not totally seeing things very well. She never really drove me nuts, even when I knew her decisions were not the smartest. Fortunately she has a wonderful friend in Bianca who is there for her the entire way, always speaking up when Lainey is not thinking clearly, or clearly making the wrong choice about something.
Micah is Lainey's co-worker and the perfect person to be her fake boyfriend since his girlfriend recently broke up with him. So they can trade the favor. Micah is really not Lainey's type at all. She's the sporty popular girl and he's the guy with the mohawk and tattoos. But as they get to know each other they realize they have more in common than they thought. I really liked how Micah was not a bad guy and kind of shows that not every guy with a mohawk and tattoos is out breaking the law. Well, if they are it might just be over something kind of silly.
The secondary characters were done very well. Her parents weren't real present but the descriptions of them and the little we saw of them made their personalities very bold and easy to remember.
Romance~ I think it's pretty easy to figure out what is going to happen, but it was such a fun ride watching it unfold. There's no insta-love as the two spend time together at work as well as on their 'dates'. They seemed to be tied together even better by the common goal and in the end it benefited them. It was super sweet and I loved this romance!
Plot~ There's not too much to add here since it's a pretty simple one. But I liked that there were little issues added in. Lainey realizing that her ex and one of her friends was not all she thought they were. Coming to terms with the fact that she was a bit judgmental of others.
Negatives~ I wish we'd seen a bit more of Lainey's parents. They were so well crafted, I just wanted to see more of them. I also felt like her friend Bianca was always there for her for everything she went through but somehow she was missing a lot of the time. I think I would have liked to see a bit more of her. All these are pretty small little issues though.
This was a super fast and fun read. The last half of the book was hard for me to put down. I was never bored and eager to find out what would happen next. This is a perfect summer read that is light and fun but adds a bit of depth as well.
Disclosure: I won this book and all opinions are my own.
Review by Candace:
Candace is a wife and mother to two. She's blogged at
Candace's Book Blog
since November 2008. She enjoys a variety of genres including anything and everything young adult, some adult urban fantasy, a little bit of adult paranormal romance, some historical fiction and reads lots of childrens books. You can find her on her blog at
http://www.candacesbookblog.com
,
twitter @candacemom2two
and on
goodreads
.