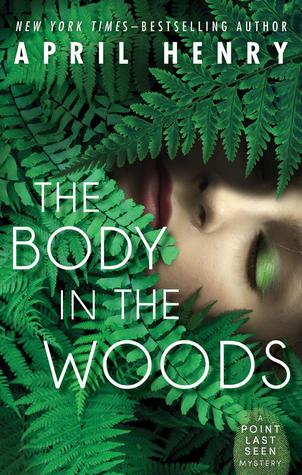 The Body in the Woods (A Point Last Seen Mystery #1) by April Henry
Expected Publication: June 17, 2014 by Henry Holt
In this new series told from multiple perspectives, teen members of a search and rescue team discover a dead body in the woods.
Alexis, Nick, and Ruby have very different backgrounds: Alexis has spent her life covering for her mom's mental illness, Nick's bravado hides his fear of not being good enough, and Ruby just wants to pursue her eccentric interests in a world that doesn't understand her. When the three teens join Portland County Sheriff's Search and Rescue, they are teamed up to search for a autistic man lost in the woods. What they find instead is a dead body. In a friendship that will be forged in danger, fear, and courage, the three team up to find the girl's killer—before he can strike one of their own.
This first book in April Henry's Point Last Seen YA mystery series is full of riveting suspense, putting readers in the middle of harrowing rescues and crime scene investigations.
This review is also posted at
Candace's Book Blog
.
I haven't read a ton of young adult mysteries. Any I have read the mystery was just more of an add-on rather than the focus. Once I started reading The Body in the Woods I wasn't immediately sure what I felt about the narration but as the story continued I discovered that I really liked it for this story as it all goes together perfectly. The book was fast paced and impossible to put down. And even though I figured out the killer a few chapters early, it was still a fun ride and I still spent most of the book trying to figure out who it was.
Characters~ The story is focused on three teens; Ruby, Alexis and Nick. They each have their own issues and distinct personalities. Alexis keeps people at arms length because of her home life; Ruby is quirky and has slightly overbearing parents (mostly they're concerned about her preoccupation with death) and Nick has ADHD and misses the dad he never knew. Each of their personalities comes through remarkably well for being told in third person. I didn't particularly like Nick, but he proves himself in the end and he added different elements that brought a lot to the story.
In addition we also get brief view points of the killer which gives us a few additional clues.
Setting~ The book takes place in Portland Oregon, which is where I live (well, I live near Portland) and so it was really cool for the setting to be so close to home. When they talked about Forest Park (Portland's version of Central Park) I could picture it all clearly. At the same time I think it was a bit creepy and I'm afraid I might be looking for dead bodies the next time I visit Forest Park. I'll be sure to stick to trails and places with other people. ;)
Plot~ It's a mystery, as I've already mentioned, and it goes at a perfect pace. The clues are revealed slowly, some true and some false leads. It was fun to try to uncover the killer. At the same time we're getting little bits and pieces of the characters lives and the things they are going through.
Negatives~ I don't really have anything big for negatives. The only thing I can say is that I kind of wish that the clue that gave it away wasn't so obvious and I would have liked to not figure it out quite yet. It's toward the end though and so it's not really such a big deal.
Overall this was a great read! It's the first in a series and I'm hoping the next book has the same characters.
Disclosure: I received this book for review purposes, all opinions expressed are my own and I was not paid or influenced in any way.
About the Author:
April Henry is that rarest of all creatures: a native Oregonian. She is also the New York Times-bestselling author of 13 mysteries for teens and adults.
When she was in grade school, she sent a short story to Roald Dahl (author of Charlie and the Chocolate Factory), who arranged to have it published. Her latest young adult thriller is The Night She Disappeared. Foreign rights have sold in England, Turkey, and Germany, and it has just been optioned for film.
April lives in Portland with her husband and daughter.
New York Times bestselling author. In 2012, look for The Night She Disappeared and Eyes of Justice
Find April on...
Her website
Her Blog
Goodreads
Twitter
Review by Candace:
Candace is a wife and mother to two. She's blogged at
Candace's Book Blog
since November 2008. She enjoys a variety of genres including anything and everything young adult, some adult urban fantasy, a little bit of adult paranormal romance, some historical fiction and reads lots of childrens books. You can find her on her blog at
http://www.candacesbookblog.com
,
twitter @candacemom2two
and on
goodreads
.